Skip TOC
Article Index
Board / Directors

current position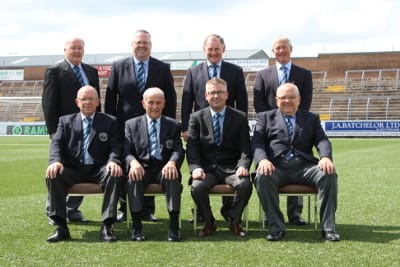 Board / Directors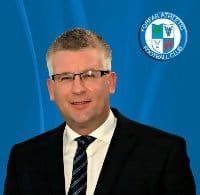 Alastair DonaldAlastair Donald - Chairman
Alastair became Chairman in May 2012 following the resignation of Neill Wilson.
Alastair is a well known businessman in the area and has been involved with the club since 2008. Previously Alastair has been involved with Forfar Farmington and has also been responsible for youth development at Forfar Athletic.
Alastair lives locally with his partner Paula and they have two girls Natalie and Courtney.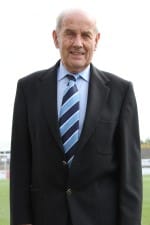 Jim FarquharJim Farquhar - Vice Chairman
Biography to Follow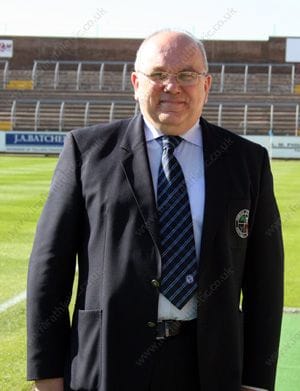 David McGregorDavid McGregor - Match Secretary / Director
David first attended Forfar Athletic matches in the 1950s with his father, and it was an interest that would lead David into the roles of secretary of the club's junior supporters club, before being appointing assistant secretary of the club itself in the 1970s. In 1983 David became a director of the club, and took up the post of secretary the following year – a post he holds to this very day.
Appointed as Vice-Chairman 1994, David served as Chairman from 1997 – stepping down in the summer of 2007. David also edited the clubs programme for 31 years, handing over responsibility in 2001.
Away from Station Park, David is kept busy in his function at local company Ramsay Ladders.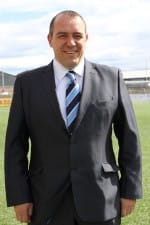 Raymond HuttRaymond Hutt - Treasurer / Director
Raymond joined the Board of Directors in May 2014 and is responsible for all things financial at the club. He is a Certified Chartered Accountant and an Associate with James Hair & Co, CA in Cupar, Fife.
Raymond is married to Alison and they have one daughter and live in Ceres, Fife.
Raymond's association with Forfar Athletic Football Club comes through his uncle, Billy Bennett, who played for the club from 1978 to 1989 and Raymond has kept an eye on their results ever since.
Raymond is an avid football and motor racing fan and also enjoys the odd round of golf at Ladybank GC where he is a member.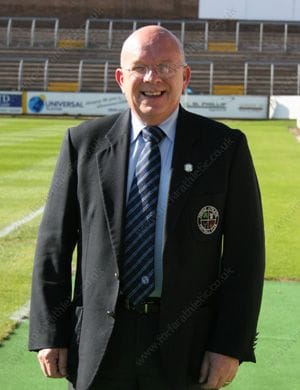 Gordon MenmuirGordon Menmuir - Director
Gordon was the club treasurer but on his retirement as an accountant at the University of Dundee he has relinquished control of the Station Park purse strings and passed on the responsibilies to Raymond Hutt.
Bob Charlton - Director
Biography to Follow
Bob joined the board in January 2011 having spent quite a few years helping behind the scenes.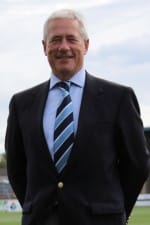 Bob Charlton
Married to local girl Maureen and with 3 sons, Bob is originally from Kirriemuir, but has the Loons interests very much at heart.
Now retired, Bob spends most of his time either on the golf course, or more often helping with the day to day running of the much used new 3G pitch as well as involvement with match day hospitality.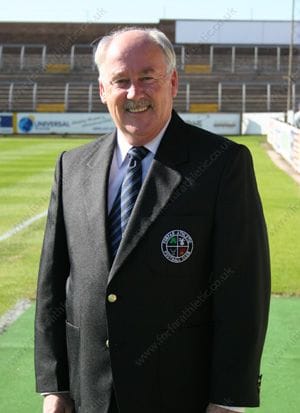 Dennis FentonDennis Fenton - Director
Dennis supported the Club for many years before becoming involved behind the scenes assisting with match day hospitality.
Since joining the Board in the summer of 2009 he has assumed responsibility for the Loons Lottery and the requirements of the Licensing Act as well as assisting with ground and pitch maintenance as the need arises.
Now retired from many years in factory management, Dennis spends his time away from Station Park helping his wife run "The Toy Castle" in Castle Street, being grand-dad to five grandsons and playing far too much golf.
Alan Shepherd - Director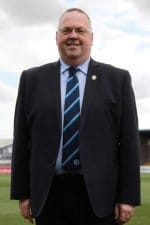 Alan Shepherd
Alan joined the board of Forfar Athletic Football Club in January 2011. Alan is married to Rhona and lives and works in Aberdeen; employed in the banking industry.
Alan has been involved behind the scenes at Station Park for a number of years. He started selling programmes, selling 50/50 tickets and has been an active member of the Supporters Club where he reached the position of vice-chairman.
On match days Alan can be seen helping to organise and work with hospitality guests.
Alan enjoys the family atmosphere at Station Park and hopes to carry on the, present and past, board members commitment to ensuring a successful football club in Forfar for years to come.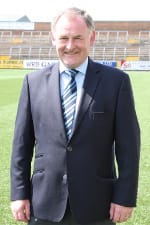 Ken Stewart – Director
Ken joined the Board of Directors in June 2012 and is responsible for an overview on the clubs financial projects and wellbeing, organises match day sponsorship and the annual Golf Day plus maintains the clubs Share Register.
Ken is married to Christine and they have two married daughters and three grand children. They have lived in Forfar since 1996 moving into the area on his appointment as the local Bank of Scotland Branch Manger.
He has been interested in sport and football in particular all his life and can claim to have been an early but minor influence on a young Paul Sturrock having selected him to play for the house team at Pitlochry High School. Initial involvement with Forfar FC came through being the clubs Bank Manager and subsequently being appointed as a Trustee for the Forfar Athletic Trust.
Ken retired from front line Banking after 35 years and now runs a Business Advisory firm in the town and acts as Trustee and Non Executive Director to a number of organisations. Other interests surround Rotary, The Forfar Business Initiative and a mentoring role for school leavers considering a move into business.
Neill Wilson - Honorary Vice President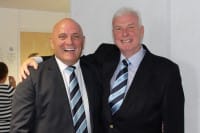 Neill Wilson with Dick CampbellIn 2012, former Club Chairman Neill Wilson was conferred with Honorary Vice Presidency of the club in recognition of his sixteen years as a board member, ten of which were in the role of Vice Chairman, the latter five as Chairman. Neill who also played for the 'Loons' for a season in the late sixties under the stewardship of Jake Young said 'he was very humbled by the honour.

Neill is still be around the Station Park scene, with his expertise being utilised on any building or re-furbishment projects in particular.

Despite being retired Neill was very much involved in the 3G pitch project and new hospitality suite and 1984 Lounge.

Page 2 of 4 All Pages

< Prev Next >