Skip TOC
Article Index
Board / Directors

current position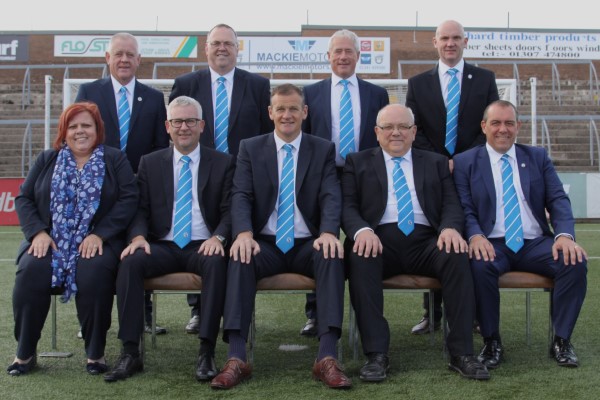 Board / Directors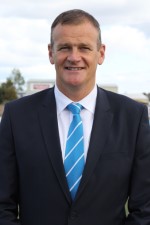 Ross GrahamRoss Graham - Chairman
After serving as a communicator in the Royal Navy including tours during the Gulf War in 1991 and the Yugoslavia/Bosnia conflict in 1992, Ross joined his father in setting up Graham Environmental Services Ltd on his release from the armed forces in 1993.
Graham Environmental Services which carry out a range of services including pest control, cleaning, fire extinguisher servicing and woodworm now employ 75 people throughout Scotland and are previous winners of the "Excellence in Customer Service", "Business Growth Award" and also "Overall Winners" of the Perthshire Business Star Awards. Ross is currently a Director and Vice President of the Perthshire Chamber of Commerce.
Ross is co-owner of The Old Cross Inn & Restaurant in Blairgowrie and has a property portfolio in East Perthshire.
Ross had two spells playing part-time professional football with East Fife FC and can also count Arbroath, Brechin City and Montrose among his former clubs during his playing career. Ross coached the Forfar Under 17 Development squad at Station Park last season under the watchful eye of Youth team manager Barry Sellars and has also been a regular visitor to Station Park over the years as a supporter and sponsor of the club.
Ross was announced as the Vice-Chairman following Dennis Fenton's retirement in September 2017 and following Ken Stewart stepping down in May 2018 Ross was announced as his successor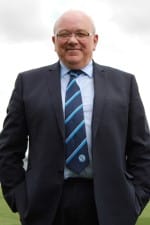 David McGregorDavid McGregor - Match Secretary / Director
David first attended Forfar Athletic matches in the 1950s with his father, and it was an interest that would lead David into the roles of secretary of the club's junior supporters club, before being appointed the assistant secretary of the club itself in the 1970s. In 1983 David became a director of the club and took up the post of secretary the following year – a post he holds to this very day.
Appointed as Vice-Chairman 1994, David served as Chairman from 1997 – stepping down in the summer of 2007. David also edited the clubs programme for 31 years, handing over responsibility in 2001.
Away from his duties at Station Park, David who retired in 2015 after 42 years employment at locally based Ramsay Ladders, for most of that period as Sales Manager, shows a keen interest in Cricket and Bowls.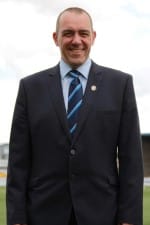 Raymond HuttRaymond Hutt - Treasurer / Director
Raymond joined the Board of Directors in May 2014 and is responsible for all things financial at the club. He is a Certified Chartered Accountant and a Partner with James Hair & Co, CA in Cupar, Fife.
Raymond is married to Alison and they have a daughter and a son and live in Ceres, Fife where Raymond is a member of the Ceres Highland Games Committee and also on the board of Ceres & District Community Trust.
Raymond's association with Forfar Athletic Football Club comes through his uncle, Billy Bennett, who played for the club from 1978 to 1989 and Raymond has kept an eye on their results ever since. Raymond was an official mascot at Billy's testimonial against Dundee United way back in 1983!
Raymond is an avid football and motor racing fan and also enjoys the odd round of golf at Ladybank GC where he is a member.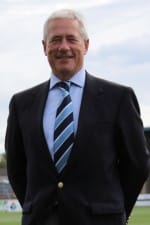 Bob CharltonBob Charlton - Director
Bob joined the board in January 2011 having spent quite a few years helping behind the scenes.
Married to local girl Maureen and with 3 sons, Bob is originally from Kirriemuir, but has the Loons interests very much at heart.
Now retired, Bob spends most of his time either on the golf course or more often helping with the day to day running of the much used new 3G pitch as well as involvement with match day hospitality.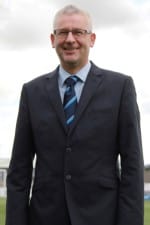 Alastair DonaldAlastair Donald - Director
Alastair became Chairman in May 2012 following the resignation of Neill Wilson.
Alastair is a well-known businessman in the area and has been involved with the club since 2008. Previously Alastair has been involved with Forfar Farmington and has also been responsible for youth development at Forfar Athletic.
Alastair lives locally with his partner Paula and they have two girls Natalie and Courtney.
Alastair retired as Chairman in May 2017.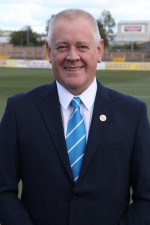 Scott MurdieScott Murdie - Director
Scott joined the board of directors in June 2015 after being involved behind the scenes in previous years.
Responsibilities now include pitchside advertising, fundraising as well as licence holder for the club. Scott lives in Forfar with his partner Lesley who is also heavily involved with the club.
Away from station Park Scott enjoys cycling, and travelling to different cities to enjoy their cultures and sights.
Alan Shepherd - Director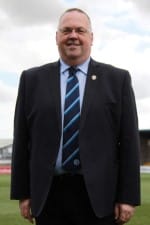 Alan Shepherd
Alan joined the board of Forfar Athletic Football Club in January 2011. Alan is married to Rhona and lives and works in Aberdeen; employed in the banking industry.
Alan has been involved behind the scenes at Station Park for a number of years. He started selling programmes, selling 50/50 tickets and has been an active member of the Supporters Club where he reached the position of vice-chairman.
On match days Alan can be seen helping to organise and work with hospitality guests.
Alan enjoys the family atmosphere at Station Park and hopes to carry on the present and past, board members committed to ensuring a successful football club in Forfar for years to come.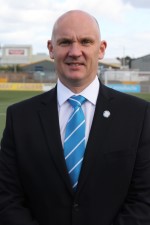 Paul StephenPaul Stephen - Director
Paul is a Chartered Architect and Partner with the Glamis based firm, James F Stephen Architects, and has worked on and completed a diverse range of projects, including the Station Park hospitality suite! Paul is a past-president of the Stirling Society of Architects, a former vice-president of the Royal Incorporation of Architects in Scotland, is an Architectural Professional Examiner and an accredited Adjudicator, having completed a post-graduate LLM in Construction Law a few years ago.
At Station Park, Paul coordinates FAFC's Football Fans in Training Programme, liaises with the SPFL Trust, enjoys helping out with the match-day hospitality and has been looking at how the Club could establish at a charitable community trust to aid community engagement and diversify this aspect of the Club's activities.
Away from work and football, Paul is married with two children, who can also be found at Station Park on a regular basis. Whenever possible, Paul enjoys spending time with the family and the variety of activities and sports which the children are interested in.
When not at Station Park, Paul is a longstanding member of the Scotland Supporters Club and has travelled to a variety of interesting and diverse places to follow the national team – more in hope than expectation!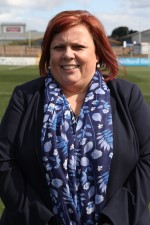 Louise TaylorLouise Taylor - Director
Louise joined the board in June 2017 having attended her first Forfar match back in the 1970s as a wee girl and attending matches home and away ever since. Coming from a family of life-long multi-generation season ticket holders Louise has been heavily involved at the Club in a number of ways over the years including being Chair of the Forfar Athletic Supporters' Club, part of the Club Shop team, assisting with the match-day programme and generally getting involved in events and fundraising activities. Louise was a member of the Martyn Fotheringham Testimonial Committee in 2016-17. Louise is a keen follower of Scottish football at all levels and is a member of the Scotland Supporters Club. When Forfar are not in action she will usually 'drag' husband John along to a local fixture of some sort or some other sporting event.
Louise is Company Secretary for Forfar Athletic Ltd and in this role is responsible for the keeping the Club's share register up to date and can assist fans with purchases of new shares or any question relating to shareholdings. Louise also works with the Club Shop team on merchandise and related projects as well as taking an active role in the development of the Club's media output including FAFCTV and social media channels.
A law graduate of Edinburgh University, Louise is a senior manager at the University of St Andrews working across a range of business functions including fundraising, marketing and communications.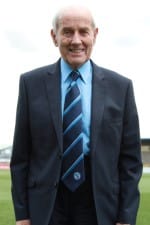 Jim FarquharJim Farquhar - Club President
A well-known face around the town of Forfar, the retired businessman held the position of Vice-Chairman of the club since 2010 was appointed to the new position of Club President in April 2016.
Jimmy announced his retirement from the board in September 2018 continuing as the Club President but now in an ex officio role.
Neill Wilson - Honorary Vice President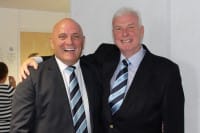 Neill Wilson with Dick CampbellIn 2012, former Club Chairman Neill Wilson was conferred with Honorary Vice Presidency of the club in recognition of his sixteen years as a board member, ten of which were in the role of Vice Chairman, the latter five as Chairman. Neill who also played for the 'Loons' for a season in the late sixties under the stewardship of Jake Young said 'he was very humbled by the honour.

Neill is still around the Station Park scene, with his expertise being utilised on any building or refurbishment projects in particular.

Despite being retired Neill was very much involved in the 3G pitch project and new hospitality suite and 1984 Lounge.

Page 2 of 4 All Pages

< Prev Next >