A Night to Remember for 'Foxy.'
Wednesday, 22 March 2017 14:24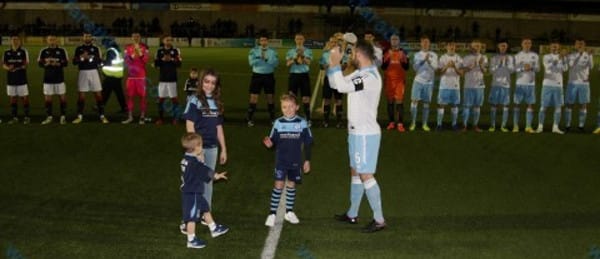 A crowd of over 500 braved the chilly weather on last night at Station park to pay tribute to Martyn Fotheringham's ten year stint with the 'Loons.'
They were rewarded with an entertaining ninety minutes of action with the hosts in the end losing 3-1 to visitors Dundee.
Both sides had chances, prior to Danny Williams drilling home the opener for the Dark Blues in the 31st minute.
However Josh Peters netted the equaliser for the home side four minutes later after good inter play with Michael Kennedy down the left flank.
Faissal El Bakhtaoui netted a brace for the Dens Park outfit in the early stages of the second period in which both sides made a fair degree of substitutions.
Among the 'Loons' nine replacements were former players Mark Baxter, Iain Campbell, Paul Watson and Charlie King all making cameo performances alongside their former team mate.
The loudest applause of the night came in the 87th minute when Martyn himself was replaced by Frankie Devine, the beneficiary receiving a well deserved and no doubt emotional standing ovation from both sets of supporters.
Prior to kick-off, 'Foxy' received presentations from his family, Dundee FC and from the Directors at Station Park.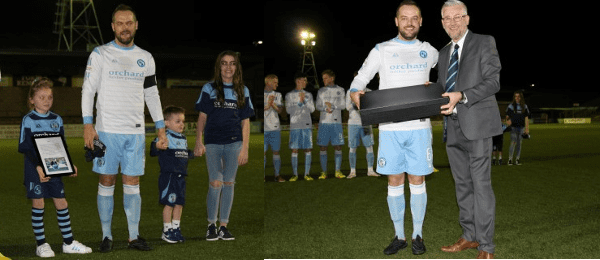 Martyn was very appreciative of the support they game had attracted and was also fulsome in his praise to all connected with Dundee Football Club for sending up such a strong side at this time of the season for what was such a memorable evening for his family and himself.