Loons Lottery Jackpot Hat Trick
Tuesday, 19 November 2013 22:02
Three Loons Lottery players hit the back of the net last week sharing the maximum £3000 Jackpot.
First on the score sheet with a blistering drive was local butcher, Kris Davidson, pictured outside his North Street shop with Loons Director, Dennis Fenton. Well known Loons fan JIm Douglas, then surprisingly rose above the defence to bullet home a header, followed by on loan Arbroath playmaker C. Bruce completing the scoring.
A win bonus of £1000 goes to each of them for an outstanding display of lucky number selection.
The Lottery now reverts back to £500 which if not won soon will gradually build to a very worthwhile Christmas present for someone. But remember, you have to be in it to win it.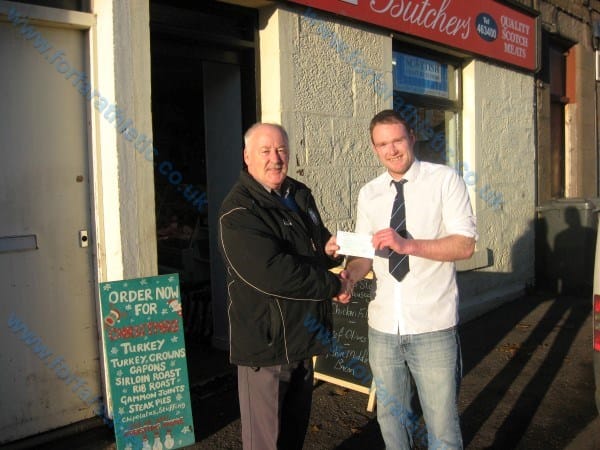 Kris Davidson with Loons Director Dennis Fenton