Jim Weir welcomed to Station Park
Tuesday, 03 October 2017 09:00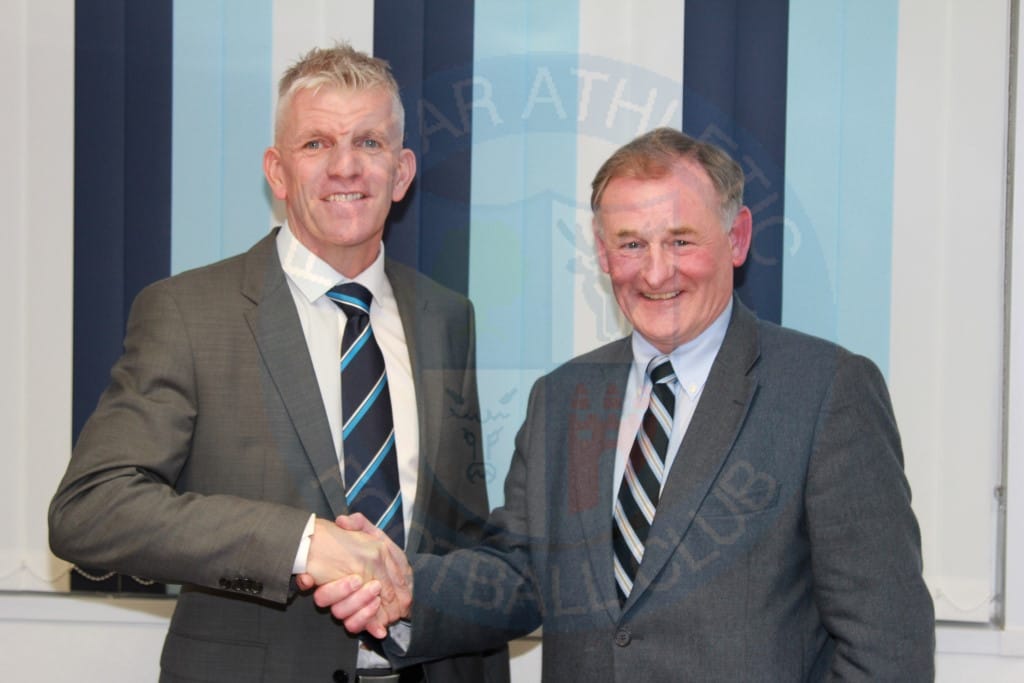 The 'Loons' new manager Jim Weir took over the post officially at Station Park last night.
He was welcomed to the club by Ken Stewart and then joined the Directors to discuss his plans for the immediate future at their regular Board Meeting.
Jim's assistant at Elgin Gavin Price who played for the Athies in his younger days will continue to assist the Boroughbriggs club this week with the preparation etc for their Irn Bru Cup tie in Wales before making the move to Station Park early next week to assume the role of Assistant Manager.
Finally to answer the pub quiz question of the day, Jim does indeed become the first person to have managed all four Angus clubs, although a few including Dick Campbell. Tommy Campbell and Ian Stewart have managed three of them.
Ian Stewart in fact also played for all four Angus clubs, quite a record.