Loons Direct - Replica Kit News
Friday, 16 July 2010 00:00
Loons Direct will be selling the new second choice strip from the 23rd of July 2010.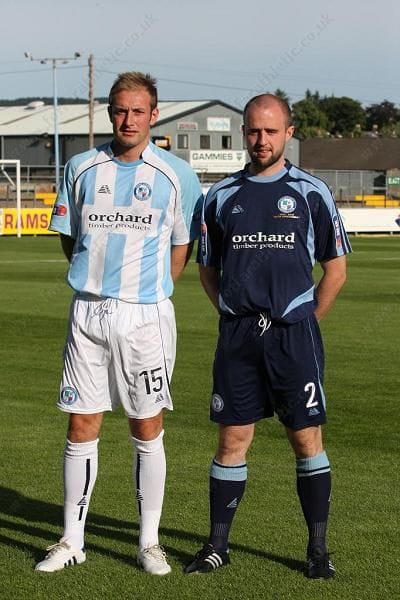 Ross Campbell and Paul Watson in this season first and second choice strips.
Forfar Athletic will be sporting a brand new second strip for their return to the Scottish Second Division as they revert back to a sky blue and white combination. The new kit will be available for the first time from the LOONS DIRECT shop on Friday 23 July when Everton visit Station Park.
Prices will be the same as the navy and sky blue first strip combination which the Loons will continue to use this coming season. Both home and away shirts are £35.00 for adult sizes and £25.00 for junior sizes. Home and away shorts and socks sets are also available at £15.00 per set for both adult and junior sizes.