Neill Wilson Stands Down as Chairman
Tuesday, 08 May 2012 07:36
Forfar Athletic Football Club announce that at a board meeting last night Neill Wilson stood down from the Chairman's role at the club and also tendered his resignation as a Director of the club.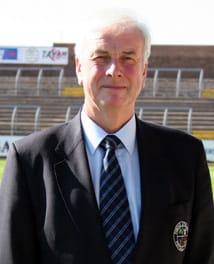 Neill WilsonNeill had advised his fellow board members last close season that the 2011/12 campaign would probably be his last in the role and confirmed this a few weeks back.
Neill is naturally delighted, as are all his former colleagues, that he moves on with the club's Second Division status secured following last Saturday's win at Stenhousemuir.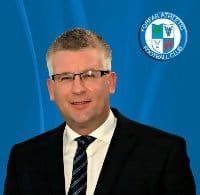 Alastair DonaldNeill has been a Director of the Station Park club for sixteen years, serving ten of those years as Vice-Chairman before taking over the Chairman's role in May of 2007. Despite stepping down from the board, Neill will continue to have an involvement in the club over this close season as he has agreed to remain as the Project Manager overseeing the work on the installation of the new 3G surface at Station Park.
Neill will be replaced as Chairman by Alastair Donald. Alastair, a prominent local businessman, joined the Station Park board three years ago and has played a prominent part in the many facets of the running of the club over that period. Jim Farquhar remains as Vice-Chairman.
Alastair is looking forward to working alongside his fellow board members and with Dick Campbell and his management team as they are already hard at work building hopefully an even stronger playing squad for the new season.