First Impressions - Scott McBride and Dylan Easton
Saturday, 01 July 2017 21:44
New signings Scott McBride and Dylan Easton took time out of their well-earned lunch break at Saturday's training session to give their thoughts on how the pre-season has been going so far.
Scott spent the last two seasons at Albion Rovers before joining the Loons as Gary's first signing of the summer. During his time with the Coatbridge side Scott's games against Forfar stood out for different reasons – he was sent off in one match and scored in the best forgotten (at least for the Loons) game at Cliftonhill in April 2016 which saw the Loons relegated from League One. During his career Scott has played with fellow League One outfits Arbroath, East Fife and Raith Rovers having started his career at Dunfermline and also playing for Cowdenbeath giving him a full set of Fife clubs on his CV. A roofer by trade he has recently set up his own business in his home of Glenrothes.
Dylan, who met fans at the recent kit launch event, joined Forfar from Clyde where his season was unfortunately cut short due to injury after only half a dozen league games. However even with only a few games under his belt he made the PFA Scotland Goal of the season short list for a superb bit of skill against Montrose. He is no stranger to the 'gaffer' Gary Bollan having started his senior career at Livingston in 2011 under Gary's management where he also struck up a friendship with fellow Loon Michael Travis. A spell at Berwick followed before he joined SPL club St Johnstone during which time he was loaned to Arbroath and Dumbarton. Dylan then spent a season up north at Elgin in 2015-2016 earning a place in the Ladbrokes Scottish League Two Team of the Season due to his attacking play and many goal assists. He is also famous for his pivotal role in the St Johnstone dressing room 'Ball in a Bin' challenge which went viral on YouTube.
Why did you decide to move to Forfar?
Scott: I really enjoyed my two years at Albion Rovers but I felt it was time to move on because there were a few changes behind the scenes. I had heard there was a bit of interest from the Forfar gaffer and after I spoke with Gary I was really impressed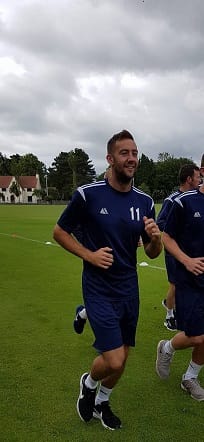 and decided there was no other club I wanted to join. I am looking forward to the challenge ahead. The lads ended last season on a high being promoted in the play-offs and we want to take that positivity into our first games. When I was with Albion we were promoted and then in our first season in League One we finished just outside the play-offs so it would be great to go one better this season and be in the promotion hunt.
Dylan: Last season I only played six league games due to injury and while Clyde were keen to keep me I was looking to move on. I know Michael Travis really well and knew the gaffer from Livingston and so as soon as I spoke with him I was really keen to sign. It all went forward from there and was straight forward getting started with training. I was injured early on last season sat out rest of season which was frustrating but I'm back to full fitness and to full training and I can't wait to get playing matches with the lads.
What did you know about Forfar before you joined?
Scott: Every player that I've spoken to that has had anything to do with Forfar only have positive things to say about the club and how well run it is – on and off the park. Many say it is probably the best part-time club in the country – you get really well looked after and so far that is my experience. It has been great and I am really excited to be here with the lads and really looking forward to getting up to Forfar to play in front of the fans.
Dylan: To be fair I didn't really know much about the playing side because I never played against Forfar last season being injured just a week or so before Clyde played Forfar. But I'd always heard it was a good club, especially from Michael (Travis) and so when the manager was interested in me I was really keen to join up.
How have you found the set-up so far and the pre-season training?
Scott: It has been really great so far – I've only been here a week and it has been top class and all the lads have been really welcoming to me and Dylan. I live in Glenrothes so St Andrews is quite handy for me although I've never trained up here before. The facilities are brilliant and it shows the club is pushing in the right direction and taking the pre-season seriously by making sure the manger has these facilities for the lads. I think the lads appreciate that and how professional the set-up is including having Martin working hard behind the scenes looking after us all brilliantly.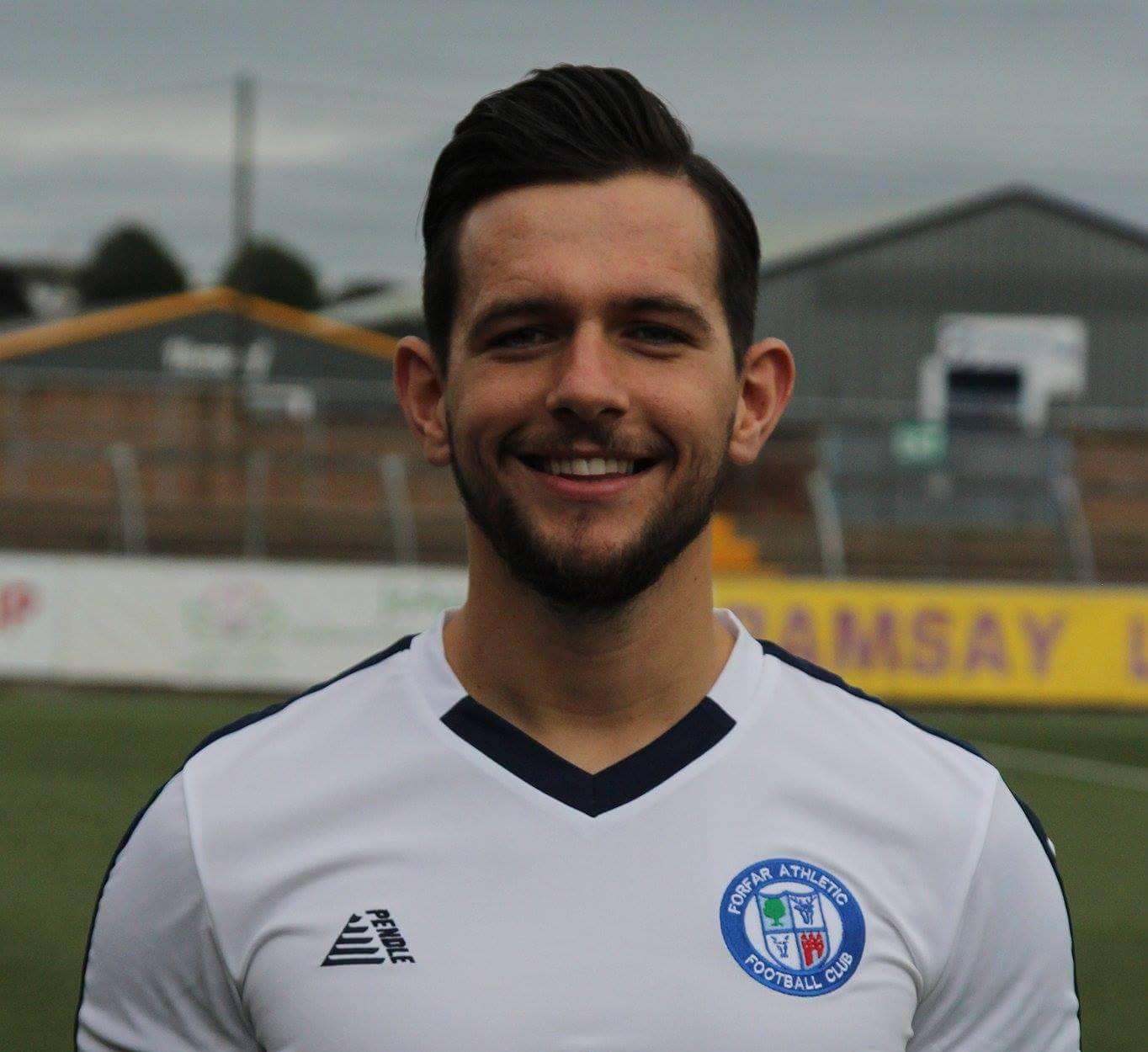 Dylan: Having been out for eight / nine months it was a bit of a thought getting back into training but actually I think my fitness has been pretty good even when I was injured. I like to be at the front of the running and getting involved with all the training. The set-up here is top quality and everything is really well organised. It feels like being full-time again coming in during the week and on Saturdays. I like being busy at training and meeting up with the lads in this great venue helps to build up a good feeling in the dressing room which is bound to help in the season ahead.
Style of play and objectives for the season ahead?
Scott: I'm a left midfielder but can play in a few positions and I'd say I was vocal on the pitch – I always try to encourage the lads. I'm looking to chip in with a few goals and assists this season – I didn't score as many as I would have liked last season so I'm looking to get onto the scoresheet a bit more and also to support the other lads up front. It will be a tough challenge this season with the likes of Raith Rovers and Ayr United but it is one that all the lads are looking forward to. I don't see why we can't be challenging up the league as there is definitely quality in the dressing room. From what I have seen so far at training the gaffer and his team will have us well organised and fighting fit for the season ahead.
Dylan: I like a lot of the ball and holding onto it – I'm an attacking midfielder and like a bit of a free roving role. I love creating goals as well as hopefully scoring them and I really want to add a few more goals to my game. I've not set any specific goals targets – my main aim is to stay fit and contribute to the team. I've not really had any injury problems throughout my career so last season was a bit strange but as I say I'm back to full fitness and I can't wait to get on with the matches.
We wish Scott and Dylan all the best for the season ahead and look forward to seeing them in action at Station Park very soon.