End of Season Awards
Monday, 30 April 2012 08:45
The end of season awards presentation took place at the conclusion of Saturday's 4-0 success over Albion Rovers with Supporters club President Linda Craik doing the honours.
Nicky Low picked up the Supporters and Young Sky Blues Player of the Year Awards to cap a fine season on loan with the 'Loons'. Nicky will of course return to Pittodrie later this month where he recently signed a new contract extension.
Chris Templeman, runner up in the Supporters poll, picked up the Players's Player of the Year Award as well as the Skip Soutar Trophy as leading goalscorer.
The Supporters Club also took the opportunity to hand over a cheque to the parent club for £18,000, another great fund raising effort over the course of the season which is much appreciated by the Directors of Forfar Athletic FC.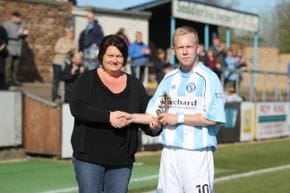 YSB Player of the Year - Nicky Low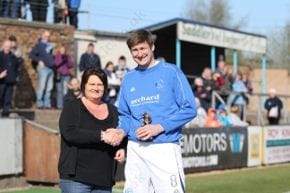 Top Goalscorer - Chris Templeman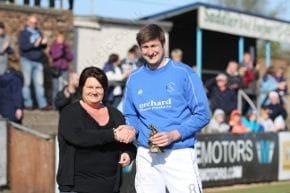 Players Player of the Year - Chris Templeman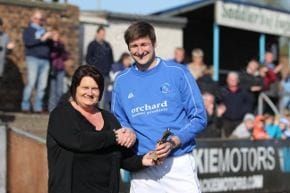 Forfar Athletic Supporters Away Player of the Year - Chris Templeman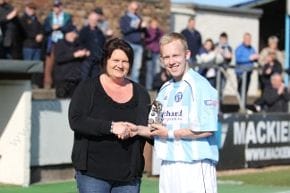 Forfar Athletic Supporters Player of the Year - Nicky Low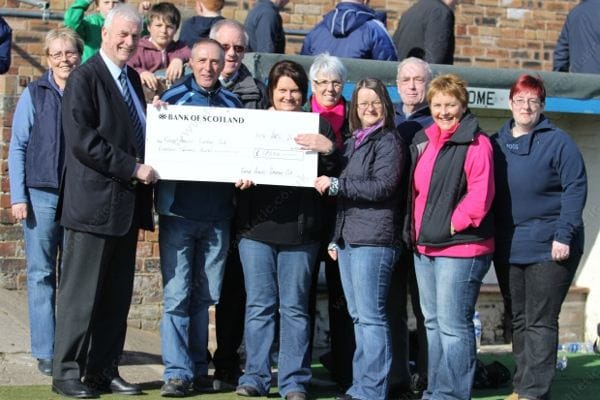 Supporters Club Cheque Presentation to Neill Wilson