Loons Direct Online Shopping Goes Live
Monday, 02 August 2010 00:00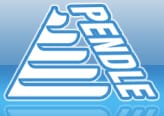 Forfar Athletic Replica Kit, Training & Leisure Wear is available to purchase. This includes the new second choice strip.
We are proud to announce the opening of, in association with Pendle Sportswear, the Loons Direct Shopping page.
Replica kits, both home and away, are also available from the Loons Direct shop on match days along with various other items of Forfar Athletic Football Club merchandise.
Click here to visit.