Club Statement
Monday, 22 May 2017 21:36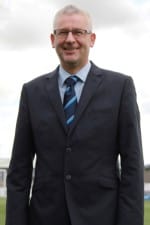 Alastair DonaldForfar Athletic Football Club wish to announce this morning that Alastair Donald has decided to step down from his role as Chairman following five years in the post.
Alastair in fact communicated this intention to his fellow Board Members earlier in the year.
He will however to the delight of his colleagues be remaining as a Director at Station Park where his business acumen and marketing skills in particular will be of great advantage to the club moving forward.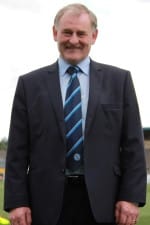 Ken StewartKen Stewart who became a Director of the club in 2012 following a spell as Company Secretary has been appointed as the new Chairman.
Ken who has had a great interest in sport particularly football all his life moved to Forfar in 1996 when he took up the role of Manger at the local branch of the Bank of Scotland.
His initial interest in the 'Loons' came through being their Bank Manager on taking up that post.
He then retired from front line banking after 35 years service and set up a Business Advisory Service in the town.
Dennis Fenton remains in post as Vice-Chairman at Station Park with an addition to the Board likely to be confirmed next week.
Outgoing Chairman Alastair Donald commented;-
"The last five years have been a rollercoaster of emotions, the highs and the lows come thick and fast in football, none more so than the last few weeks. I must be honest and say I am looking forward to a slightly quieter life now but I fully intend to support the new Chairman and existing board members as much as I can. I will look back on my time at the club as a success and this could not have been achieved without my fellow directors who have supported me through thick and thin – I thank them immensely. I would also like to thank the loyal supporters and volunteers who's support has not wavered – they are a credit to the club.
Finally a massive thank you the management and players who rolled their sleeves up and got the job done over the last four games. The scenes on Saturday will live with me forever. C'wa the loons."