Forfar Athletic FC AM/AM
Sunday, 20 August 2017 21:48
Main Sponsor - GS Group
The 21st running of the Forfar Athletic annual golf day was held at Forfar Golf Club on 18th August. For once the weather did not behave and the afternoon conditions were more reminiscent of a midwinter day than one in the middle of the Summer. However thanks to the greenkeeping staff locating pins on the higher ground and the golfers finding their way round some interesting new water features the event did manage to go ahead as planned. The teams are to be congratulated on returning some very good scores despite the challenging conditions.
At the end of the day the event was won by a new entrant although it was extremely close with only 6 points separating the top 6 teams.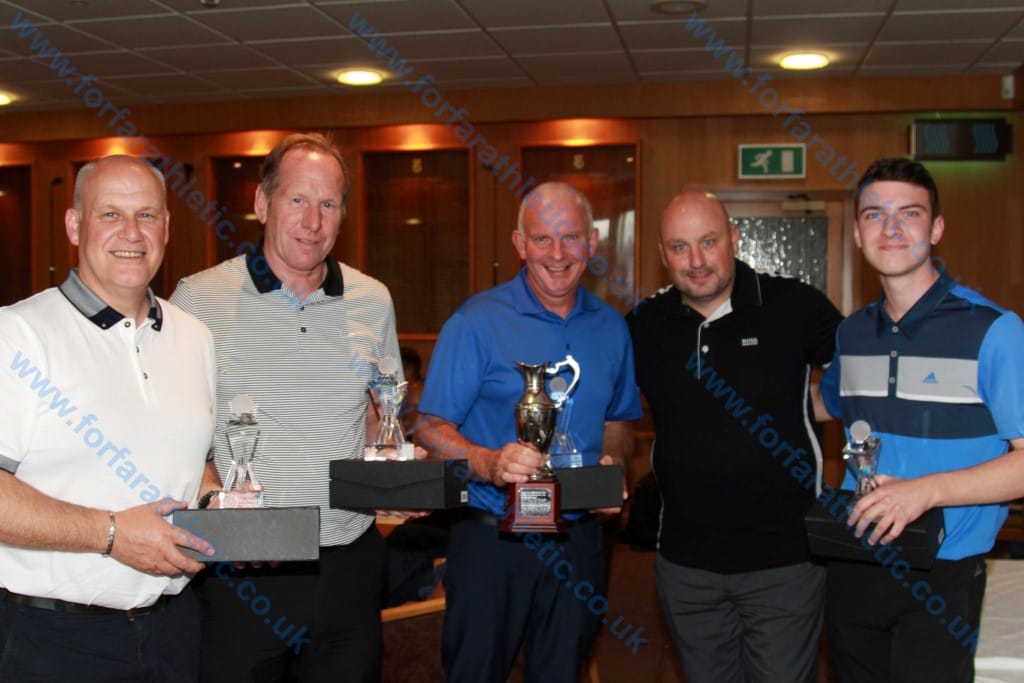 1st place...George Henderson Electrical (Team members :- George Henderson, Andrew Henderson, Kenny Crighton & Dave Percy) 84 points.
2nd place… GS Group (Garry Hay, Ryan Deplexito, Martin Cherry & Brian Kidd) 82 points and Better Inward Half.
3rd Place … XL Group (Colin Laird, Bruce Logan, Bob Moncur & John Welsh) 82 points and Poorer Inward Half
4th Place Strathtay Potato Company Ltd 80 points
5th place … The B Team 79 points
6th place Farquhars Fore 78 points.
Individual prizes were won by Ryan Deplexito, Stuart Graham, Gerald Callander, Neil Allerdice, Gerry McCrossan, Bob Moncur & Nick Barr.
The club is grateful to the many businesses who supported the event whether through teams, Auction Items, Raffle Prizes or Sponsor Boards and in particular to GS Group being the Main Event Sponsors. Thanks also the Forfar Golf Club President Roy Johnston & Managing Secretary Stuart Wilson for supporting and hosting the event.
Special mention must also be made to Club Coach Ian Flaherty who took on the entire field at nearest the hole on the 16th and apart from the head to head with the Graham Environmental team he returned almost unbeaten and with energy to spare to oversee a lively Auction.